oh yeah. agama sudah dapat. alhamdullilah A. walaupun bukan 90 ke atas, saya tetap bersyukur. teacher santha, bila nak datang sekolah ni? tak sabar nak ambil kertas Bahasa Inggeris. eh, malas la nak cerita pasal peperiksaan pertengahan tahun. :D
OH YEAHHHHHH! England masuk the next round. hehehe. tak tahu kenapa this year jadi penyokong untuk pasukan England. aku ni dah kira die hard fan of England. :) maybe sebab ada Frank Lampard kot. HAHAHA. AND..
thanks to a great goal fashioned by James Milner and finished by Jermain Defoe. hehe. thanks Jermain Defoe. seriously, aku memang sokong gilaa dengan pasukan Fabio Capello.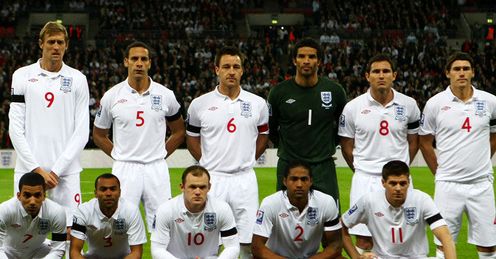 okey, before aku melalut macam orang syok sendiri, better aku berhenti. :)